Sunday, 19 April 2015
Saturday, 18 April 2015
[ American Apparel buttoned crop top, thriftstore pullover, Zara striped shorts, MiuMiu sunglasses, Jack Wills chelsea boots]
Follow me @robynyeang on Instagram
0 cmnts
Saturday, 4 April 2015
Praise the Lord for my brother has finally found his purpose in life - to play the role of food critic and search for the best gourmet in London. Of course this information lands into my little hands. If I was to thank him, it'd be for this place. I usually don't have one favourite place to eat because it would depend what type of cuisine it was, but Opso has placed first in my heart. Greek holiday, Greek food - it really is the time of the Greek! I've never had every dish taste so… tasty - in each of its own unique way. I think this is where the game of complimentary ingredient choices is played, oh, so very well. I usually opt for my favourite "Patitsio", which is basically the Greek lasagne with beef and béchamel sauce, except here they make it with Fettucine and shredded beef cheek and a melted cheese on top. It is so divine !! But today it was a casual brunch on a Saturday morning with the best poached eggs and koulouri milk bagel, their homemade granola with blueberries, pomegranate, mint, Greek yoghurt and thyme honey, and the creamy rice porridge with cinnamon crumble and orange jelly. Check out this Marylebone gem.
[ Zara knitted tunic, Victoria's Secret joggers, Massimo Dutti camel loafers ]
Labels: lookbook
0 cmnts
Friday, 27 March 2015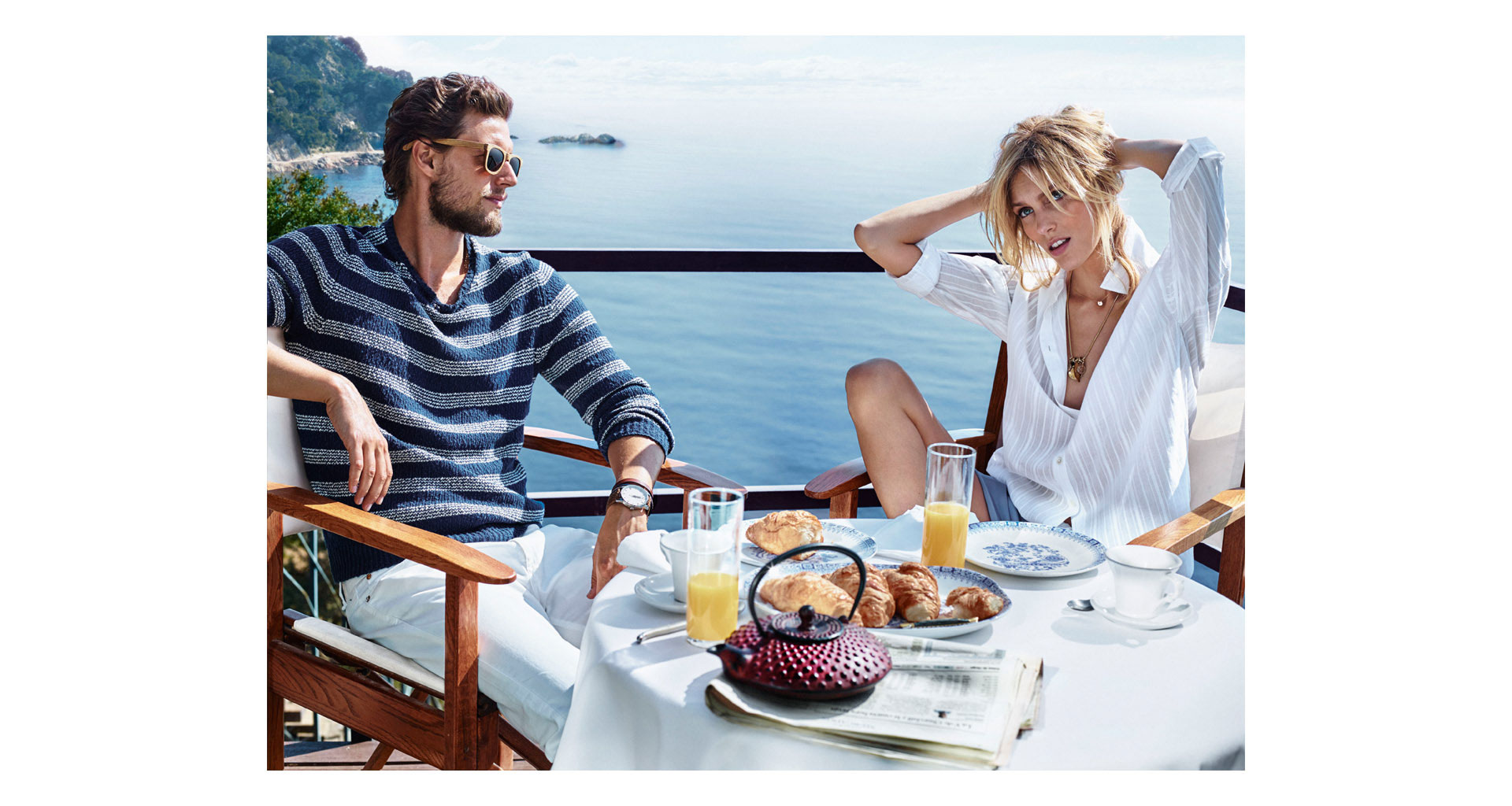 Kind of in love with Massimo Dutti's SS15 collection. Winter fabrics replaced with linens, light knits and soft suede. I think I've found shirt heaven.
0 cmnts
Wednesday, 7 January 2015
I've been working on a constant for the past few months that I barely have time to fully do my makeup. But in a sense, it has been rather refreshing. It has taught me to be quick in getting ready and to bat on merely the essentials. That includes discarding the foundation step and going straight for the mascara. A subtle lip liner smudged with my mojito balm to add colour to my drab morning face. If I have the time, I'll add depth to my brows and brush some mascara for a fuller effect, and a quick smudge of eyeliner.
The aftermath of less - notably clearer skin and I feel more comfortable going out in a more natural setting.
And its always nice when your boyfriend can barely tell the difference because he thinks you look beautiful either way.
But today, I've done a look I'd be quite happy to wear out for a special date night. Eyes lined and smoked out with Urban Decay's Naked Palette 2, lashes curled and darkened with Sephora's matt mascara (I only swear by Sephora and Maybelline's mascara) and curled again. I used to only invest in eye make-up until I realised the bolder effect achieved by enhancing my brows and lips. I find that a lot of girls work their brows too harshly, either going too dark or too shaped and obviously drawn. My scarce brows are shaped with Lancome's brow liner in blonde (it's already a dark shade if too much pressure is applied) in feather-like strokes, and finished with a brush of mascara for a natural looking enhancement. For fuller lips, there's a special trick I like to use; I like using a L'Oreal lipliner in my natural lip shade just around the edge of my lips, sometimes a slightly darker shade to define the mid-lower lip. I lightly dab the inner middle parts of my lips with a darker MAC shade very subtly and around the corners of my mouth - blend well. Then finish with Sephora's light peach shade on the bridge of the upper lip and blend. I used to dab a dot of foundation when I didn't have a lighter lip shade. It's all about the illusion of lighting and shading ! (p.s. Sometimes I like to dab on a tinge of sweet lipgloss in an orangey peach hue to shy off the pinky lip.)
When I do want to look my best, I'd use a Maybelline or Dior foundation, and dust the &otherstories Organza Coral blusher on the upper cheekbones for a sweet blushing glow.
1 cmnts
Wednesday, 24 December 2014
Can you believe it's already Christmas ?! The only time of year I'd pull out the vivid crayon red jumper. I've successfully gotten presents for each family member; such as a cocktail and meat recipe book from meat bar Pitt Cue & Co and a Hugo Boss mossy suede jacket from a charity shop for my brothers, Victoria Secret bejewelled bra for my sister, an Italian Emporio jacket for the dad, and Shay & Blue's almond and cucumber perfume for my mum. It's going to be a busy Christmas this year in our flat in London, as the year ahead only gets hectic with the release of my final collection.
However, I am looking forward to the new year and graduating. This year has been wonderful; meeting new friends at the gym, getting into weightlifting, and meeting the man of my dreams. I can't wait to start the new year and beginning a new chapters in life.
0 cmnts
Wednesday, 8 October 2014
[ Kenzo jumper, All Saints striped tee, AG jeans and tote, Nike trainers ]
During my brief trip to Paris, I was offered a VIP shopping experience at La Vallée Village (the French Bicester Village). I bought a navy ba&sh cashmere vest and this Kenzo jumper. The other day I unravelled my bag and asked Dave his opinion on it (because his opinions are honest and he has the perception of a six year old). He laughs at me and says I look like the sheep back home in Yorkshire. I think I will take that as a compliment.
0 cmnts